June is my first time having sponsors on my blog. Actually, the gorgeous ladies and I are swapping. My button is on their page and their button on mine. I have also sponsored a few blogs this month as well... but we'll get to that in a second.
Before I introduce you to these sweet ladies, I want to let you know about the company that rocks my socks,
Passionfruit ad
s. I can't wrap my head around how anyone ever managed their sponsorships prior to
Passionfruit
. This site makes it soo easy. Everything from the sizing, upload, linking, pricing etc. And if you're like me... wanting to do a button swap or offer free ads, they makes that super simple too. If you are even remotely interested in having sponsors, this is the site for you.
Now onto the ladies I've swapped buttons with for June! Some of these gals I've known for a while and others are new friends. Some already had buttons created, and some gave me the honor of designing a custom button for them!
....And, like I said earlier, there are blogs I choose to support by buying ad space as well. All these pretty ladies had to do was ask and I was more than happy to do my part in supporting them. These bloggers are amazing. And I mean AMAZING. They each have a large following and I am thrilled to support them and their families in their blogging journey. Each are using the funds from selling ad space for amazing causes. From sending their kids to college, to furthering their journey in faith. Each of these ladies are different and super unique. You've probably heard of at least a couple of them. If not, these blogs are guaranteed to be your new favorites. And all of their husbands are hotties... humm... I see a theme. Ha!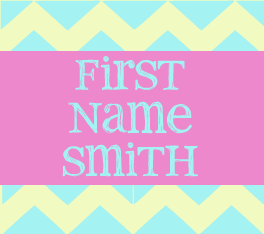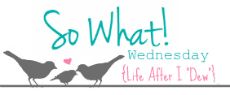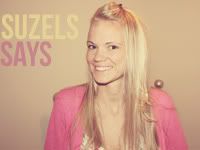 1- You keep teasing us saying you'll have a giveaway soon. What gives?
I have four (yes 4!) giveaways of
ShopLeah
(my etsy shop)'s items coming up in June. They will be via the blogs I'm a paid sponsor for, as well as through blogs I'm swapping with. I will absolutely make 110% that you, the followers of Lovely Life of Leah know about them and can enter them too.
2- Why do you not charge for ad space?
Right now I'm in the process of making LovelyLifeofLeah the very best it can be. I am working with growing my readership and exposure. But I want the right readers. I want to work with blogs that I agree with. With ladies I trust and respect. Maybe when my blog gets bigger, or if I have a cause I am raising money for I'll offer ads that cost $. For now, I will continue to offer free button swaps.
3- Will you design me a button or banner for my blog?
Um, yes! By working with blogs and bloggers I identify with, it is easy for me to 'see your vision' and design a button you'll love. Right now buttons are $10 and banners are $15. The price of banners will most likely go up in July because those do take a little more work.
4- What do you mean the husbands of the blogs you sponsor's husbands are hotties?
These things I can't control. Maybe the hot husbands give the lovely ladies self confidence to run a super awesome blog? I have no idea. Just check them out, you'll see for yourself!
5- Well then duh I want to swap buttons with you asap, what's the deal?
See above on my sponsor tab. I may shrink the ad sizes a tad if I start to get an overwhelming amount of participation. For now my ads are 250 x 150 pixels. But through passionfruit, any rectangular photo will work.