Happy 4th of July! Or as we call it in the USA, Independence Day! I wish we could celebrate Independence day on another day of the week, like Thanksgiving is always Thursday, Independence day should always be a Friday. Just sayin'
...But until the US government starts listening to my holiday day/date suggestions and changes the US's birthday, we'll just celebrate July 4th on July 4th. This year it falls smack in the middle of the week. Lame
(only because I'm at work today and everyone else I know is at home)
. Something that is not lame is
So
What! Wednesday
(nice transition, right?)
For today's
So What!
I want to share with you guys
(gals)
an obsession I have. No...not more on Hello Kitty
(for the moment)
. This is another obsession. It's nail art. Every one of my
So Whats!
are going to be nail related. How about that for some Freedom?! Nail design freedom y'all :)
So What!
I cannot wait to try Ciaté caviar nail pearls. What? You haven't heard of these? I saw a photo and was intrigued. Then I heard you can get microbeads at Michaels and it's basically the same thing.
So What!
While looking for caviar nails photos I found these done with real sprinkles... omggg!
So What!
I also found these adorable nail wraps! I have a feeling they might stay on better than the caviar/microbeads/edible sprinkles! lol
So What!
I have fallen into the ombré trap. I love everything ombre and can't wait to try this technique for ombré nails...
So What!
I also love glitter nails. I cannot figure out how to master this technique... but it's awesome.
So What!
These nails are RAD! and the directions are to just place dots of color in the corner and spread with a toothpick. Somehow this must be more difficult. It is so cool!
So What!
These are made from PAPER! omg all the girl did was paint her nails white, then dip them in rubbing alcohol, throw paper squares on top. then the color transfers!? and she did a glitter topcoat!
amazing!
So What!
Here's more nail awesomeness & directions:
So What!
ok... I've put it off for long enough, here's a whole bunch of Hello Kitty nails!
(and yes... I may have some of these planned for my own life soon!)
So What! I have done sooo many nail art related posts that it's too many to link up to this blog post. Probably they will show up at the bottom in the 'You might also like:' section. Maybe? HERE's one
So What!
I'll leave you with some totally adorable nautical nails for Independence day. Red, White + Blue! PS the white comes from french manicure nail strips. You can get them at wal-mart (guaranteed to be open 7/4). Painting stripes can be a challenge, and this is super simple!
So What!
I fail at life. I didn't link any of these correctly... they are all from pinterest & google images. I'm a bad, blogger. Forgive me, it's a holiday :)
What are you saying So What! to this Independence day?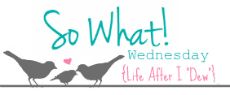 PS
if you
follow me on IG
, you saw my own attempt at patriotic nails... oh I need to keep working on my nail technique :)
This was my attempt at the 'fireworks' nails with a toothpick and dots:
As a special Independence Day treat... I have a free full size Zoya Polish for you (+ free shipping too!)
1) Go to http://www.zoya.com
2) Search for the color:

America
3) Enter in the promo code:

freedom2
4) Continue the checkout process and you'll receive the red polish for free and free shipping too!
********UPDATE*****************
Several of my west-coast friends who are just now reading the post have reported that they are unable to get the Zoya America polish for free. I'm sorry everybody, it was working great this morning. I would have ordered it for all of you if I had gotten the code before today.