BF's bday is the day before Gav's. I am an event planner
(no really, that's my 9-5).
So when I get to do fun stuff like parties for people I actually know I want them to be A.M.A.Z.I.N.G. It is just extra hectic having the 2 most important dude's in my live's bdays
rightontopofeachother.
This weekend is a suprise for BF so, because he's the #1 most faithful reader of this blog I can't spill even 1 secret thing I have planned for his Bday. Nor post pics to IG. Driving me crazy, because I like to share! But I will attempt to post what we are doing, as it all goes down this weekend. No promises, it might not be possible. Ok who are we kidding, I'll have my phone with me at all times.
It's a good thing I got Gav's bday plans handled about a month ago. His bday will be a party for 30 kids at the Y. It's getting down to crunch time. I am not able to DIY it like I normally do as much because of the amount of people involved. Had to Party City it up for the most part. But I am excited about one special detail. I'll take a bunch of pics. Just know it might be a while until you see them
(unless you are on IG, duh).
PS follow me
@lovelylifeofleah
I had a crazy awesome HK haul from Northlake Mall this weekend:
And can I just say I LOVE MY NEW VANS?! I've been wanting some Keds for a while, but couldn't pass up the new HK Vans.
PS I only re-liked Keds
(I gave up on them after the 5th grade)
because of the girl in Sleigh bells.
(the girl on the right. She and I are the same. Just look how she's standing!)
If you don't know who Sleigh bells is, you are missing out on life. I sorta knew, but when I saw her at Bonnaroo last year,
ohmygoodness. I want to be her.
Hit play.
BF and I saw Donald Glover this past weekend and then somehow the ppl who we were with... left and MET DONALD GLOVER and I didn't. Still not even sure how this happened. BF said I can go stand outside the tour bus of anyone after any show if I have to meet them so bad. And I get it, ppl do that. BUT it's the ppl we were with! Hugging him! Not inviting me! Super sad face :'( And you all KNOW I have some words I could have/should have said to Donald Glover. Actually good thing I didn't see him probably.
Ok the show was good. Really. Just our 'seats' SUCKED and again it's Donald Glover's fault for breaking his foot, rescheduling to like 7 months later to a different venue, downgrading our GOOD general admission standing room tickets to lame lawn 'seats' 800 million feet away. AND I had to sit on grass and forgot how allergic I am. Yes, allergic to grass. I am lame. I still have ichy welts on the back of my legs thanks to me and my shorty-shorts. OH AND I missed the Olympics opening ceremonies. GEEZ DONALD. Good thing they were on for TV a hundred hours and we still got to see them at two places after the show.
1- When I made BF go to Wet Willy's to drink away my sorrows
(or something).
So I did see the Olymics Opening Ceremonies. But they seemed a little lame.
2- When they lit the torch, we were at the Diamond. (and I was emotional-eating away my non-Childish Gambino meeting sorrows).
Because of my crazy-busy personal life I've not really blogged as much this past week
(and won't have a free second next week either).
And I've ALREADY started losing followers. Geez people. I say this all the time, and no one ever believes me, but I seriously do not care what my follower count is. Just like Biggie and Diddy say,
"mo followers, mo problems."
Wait... that's money. Whatever. I don't care about having a million followers. I just want to keep the ones I've got. Sorry I don't post enough or you thought you identified with me and now you don't. Actually... I think my #'s are dropping because I just did 2 giveaways and got some prize pigs who only followed me to win. Lame-o's
(insert creepy Rachael Ray saying that).
Ok I swore this was going to be short. So What! it's not.
OH! I have one more So What! to add... I just want to say karma is real. Good things happen to good people. And if you are not good to others, bad things will happen in your life. Love everyone. Even if you disagree with their beliefs. It's important to them. Respect that.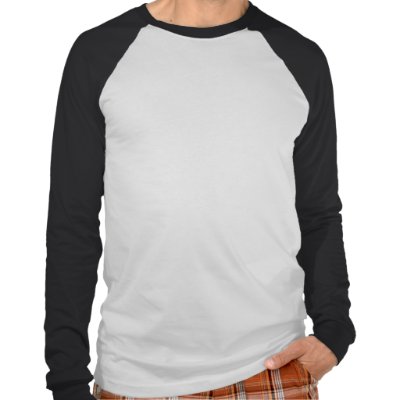 What are you saying So What! to this week?