A new tradition in so many families is Elf on the Shelf. Yesterday morning was the annual arrival of our elf, Elfie! He landed this year with a lengthy note and a marshmallow game of tic-tac-toe.
I purchased our Elf on the Shelf last year because honestly, I thought it was cute and would be a fun addition to our holiday decorations. I didn't know the whole story - that your elf watches over your family and reports back to Santa on whether the kids have been naughty or nice. Or that your elf is magical - he listens to your secrets, but doesn't speak. And if you touch him, he loses his magic and cannot fly to tell Santa how good you've been.
As an unexpected discipline tool last year, our elf, Elfie, came at the perfect time. Gav is usually well behaved, but he had been getting in trouble for talking at school when he wasn't supposed to be. After Elfie arrived, with just Gav 'knowing' Elfie was watching him, Gav whipped himself back into shape and even earned Eagle Status at his school, the highest honor and he got to be on TV. All thanks to Elfie!
Elfie 'lands' in a different location each morning. Sometimes he even brings small gifts or treats! If Gav is acting up, I have been known to threaten to touch Elfie, making him lose his magic, and Gav gets himself back on tract immediately. Elfie is truly a magical elf!
The location ideas for where Elfie lands each morning could be as easy as simply 'on a shelf'
where Elf on the Shelf origionated from.
There are countless pins on
Pinterest
with ideas... I even have my own
Elfie board
. But thanks to Instagram and the hashtags #ElfonTheShelf #ElfonTheShelf2012 etc. there is never a shortage for inspiration. From now until Christmas I will post on my blog and instagram where our elf lands, and what he's doing.
Thanks to the popularity of Elf on the Shelf, there are lots of adorable accessories available for your elf on Etsy. I put together a
2012 Elf on the Shelf Resource Guide
... this is everything you need to have the best Elf on the Shelf experience ever!
You can purchase the
Elf on the Shelf Mischif Kit
from
The Ravenna Girls
. Instead of driving around town, searching for the perfect sized cookie cutters or mini toothbrush, you can purchase some of the most famous 'elf tricks' right here!
Print Your Party
has you covered with a
Personalized Elf Note Set
delivering printable notes from Santa himself! This note would SERIOUSLY get Gav's attention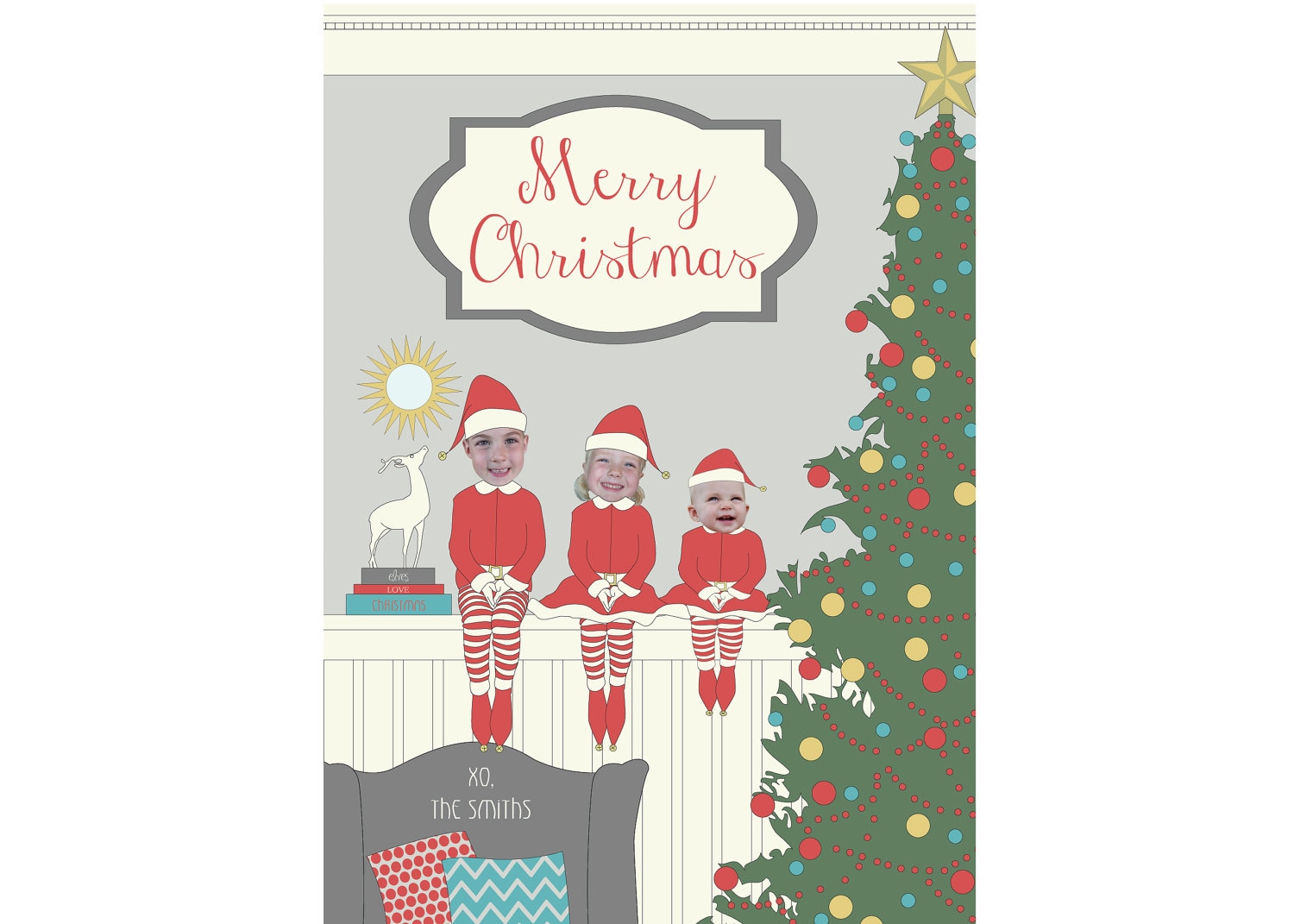 skirt by Paper Crush Crafts
and your
he
can turn into a
she!
Kids have a lot of questions. Gav spent a good 20 minutes this past weekend asking Santa everything he could think of. He even tugged on Santa's beard to see if it was real.
Gav is 6 this year, and the magic of the holidays is more fun than ever at our home. I will keep you all posted via @LovelyLifeofLeah on Instagram and on this blog of Elfie's latest suprises.
Does your family have an Elf on the Shelf?
What tricks has s/he gotten into?
...And, yes I know about the BabyRabies.com inappropriate elf contest.
Here are a couple go get you inspired...