Thank you to Ubisoft for sponsoring this post. Please
click here
to learn more about Ubisoft. I was selected for this opportunity as a member of
Clever Girls Collective
. #UbiChamps
Ok Quick! Think of the top 5 places to go on vacation that make people happy! Go!
My quick list includes Fiji, Paris, NYC, Hawaii and of course Disney World! What is it about everything Disney that truly makes it
The Happiest Place on Earth
? Disney is universally happy. Everything about it: From Mickey Mouse to Cinderella's Castle to the delicious Dole Whips at Epcot. It's all pure magic.
Have you heard about the new Be Our Guest restaurant in Fantasy Land at the Magic Kingdom? OMG. It's a Beauty and the Beast themed restaurant
(obviously!!!)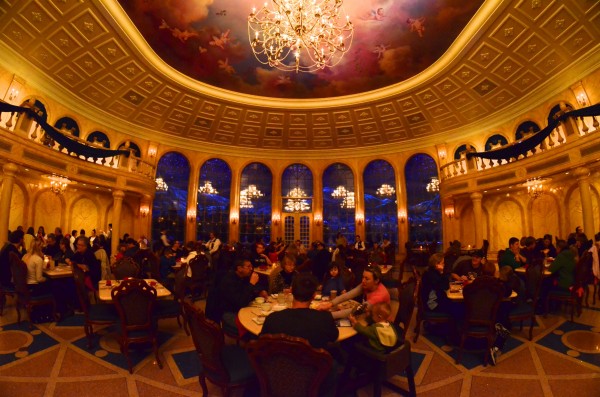 via
AND, at the end of your meal they give you complementary "Grey Stuff" you know, from the Be our Guest song. LOVE IT! I mean, I've never been there to try it but the concept is amazing.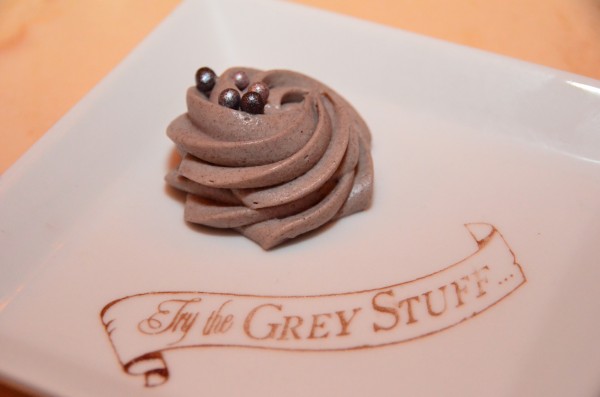 via
Speaking of the happiest place on earth, it's also the most wonderful time of the year!
I've been getting a lot of packages in the mail recently from online shopping I've done recently. Whether it's from an eBay celler or the Gap, my mailbox is overflowing daily. Yesterday I came home to another full mailbox, and several packages on my doorstep. I noticed a flat package sticking out from underneath my doormat. I opened it up and immediately knew what it was... a Wii game of happiness....
Just Dance Disney Party
.
You guys... this is seriously the best Just Dance yet!!!! I thought it would be just a bunch of cheesy kiddie songs from the Disney Channel TV shows. Yes, there are a few included, but more importantly, there are tons of songs from my favorite classic Disney movies! I may have freaked out when I opened the package. Gav didn't understand why I was so excited out over a Wii game
(and he thought wait, this is for me, isn't it?)
but when I turned it over and saw the list of songs, I was just blown away by the awesomeness they included:
Disney Favorites
The Aristocats - "Ev'rybody Wants to Be a Cat"
Beauty and the Beast - "Be Our Guest"
YES!
Bolt - "I Thought I Lost You"
Cinderella – "Bibbidi-Bobbidi–Boo"
Enchanted - "That's How You Know"
The Jungle Book - "The Bare Necessities"
Lilo & Stitch - "Hawaiian Roller Coaster Ride"
The Little Mermaid - "Under the Sea"
YES!
Mary Poppins - "Supercalifragilisticexpialidocious"
The Muppets – "The Muppet Show Theme"
Peter Pan - "Following the Leader"
Tangled - "Something That I Want"
Tangled - "I've Got a Dream"
Tinker Bell - "Fly To Your Heart"
Disney Channel Original Series and Movies
A.N.T. Farm - "Calling All the Monsters"
Camp Rock - "This Is Me"
Good Luck Charlie - "Hang In There Baby"
Hannah Montana - "Hoedown Throwdown"
High School Musical - "We're All In This Together"
Jessie - "Jessie Theme Song"
Phineas and Ferb - "S.I.M.P. (Squirrels In My Pants)"
Shake It Up - "Shake It Up"
Shake It Up - "Twist My Hips"
Wizards of Waverly Place - "Everything Is Not As It Seems"
Disney Parks
The iconic Disney Parks song "It's A Small World"
NO! I refuse to do any sort of dance to the world's most annoying song. sorry.
This is a more kid-themed Just Dance Game, so the dance moves are a little different from Party Rock or Boom Boom Pow on Just Dance 3. The dancing styles in the
Disney game
range from ballet-style to hip hop. All the songs are the origional versions and the lyrics are shown just like in other Just Dance Games. Gav is 6 years old and this probably isn't his favorite out of the three Just Dance games we own. I just personally found this game amazingly awesome and they use real scenes from the movies, also random actual humans dancing
(instead of the CGI ones used in the other Just Dance games).
I recomend this game for anyone who 1- Ownes a Wii 2- Loves Disney 3- Is either over the age of 17
(for nostalgic reasons)
or under the age of 10. I think this Just Dance rocks and I'm so happy to have it as a part of our Wii game collection. You can buy it on
Amazon
, yay! here are a few screen shots from the website: