Remember my
post last year
about how I became a global event planner? Thanks to Netflix, I remembered some more to that post that I left out!
I get asked sooo often about where I learned about corporate and social events, etiquette, style, etc. I mentioned that the movie Pretty Woman inspired me (no, not the hooker part, the fancy Beverly Hills Regency Beverly Wilsire part). This weekend I just happened to be re-watching some of my old favorite shows on Netflix and I found two more inspirations I wanted to share! I bet these will be flashbacks for you too.
The first is
Queer Eye for the Straight Guy
. That show is fabulous! (Fab 5!) The episodes were made in 2002 or something and they still hold up. From the decor to the fashion, it's truly a timeless show. And I'm SO PROUD of the Fab 5, they have each gone on to do amazing things. ANyhow, in watching the reruns I relived how fantastically hilarious show is, and I have learned so much!
Example: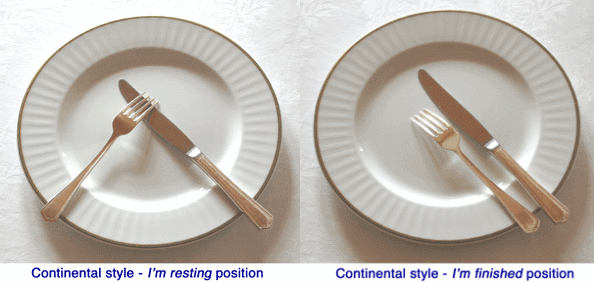 via
When you're at a restaurant and are eating, how do you let the waiter know you are finished with your meal (other than making eye contact and giving him the 'get over here' face)? The official way to let the waiter know you're finished is to place your silverware in the 4 o'clock position. The resting position means you're still eating. Thanks Ted!
And another thing, that I remembered learning is how to style guy's hair. Back in 2002, I was 3 years away from being pregnant with Gav. But once he was born, I instinctively knew so much about boys, even how to style his hair. You work the product from the back to the front. Thanks Kyan!
Regarding event planning, what this show taught me is that it is all about the details. That the smallest things are what people notice. From how to engage people in conversation and remembering their name (just repeat their name as much as possible and it'll stick! Thanks Jai) to the importance of candles and truly PLANNING AHEAD. The Fab 5 were my mentors!
Another show that inspired me was off of the Style Network (is that even a channel still?) is
Whose Wedding is it Anyway
. There are several wedding planners on the show, but my absolute favorite was
Mary Dann
. I completely forgot about the show and Mary. I am so excited to have found it and watch the re-runs. A lot of the issues/problems/solutions, things that are common for events... are experienced on the show. Little things like how to handle running late to an appointment with a vendor, to huge things like a no show photographer... I see the way the issues were solved on the show and think omg this is how I knew what to do in that EXACT situation when it happened to me! And yes, this show was back from around 2003 as well.
Example: How to handle when a wedding was taking place at a property directly next to MY event.
(It all turned out perfectly, but I was nervous for a moment... AND the wedding left all their florals and I was able to incorporate them into my conference over the next few days. Bonus!)
What shows from way back have inspired you in your life or career or both? I am so grateful for Netflix and whoever chooses the programming. I haven't had cable for 5 months and have not missed it for a second! (Thanks BF who shares his Netflix acct with Gav and I!)